Easily manage your
permanent
,
bank
and
agency
staff in one place thanks to powerful automation technology and integrated modules.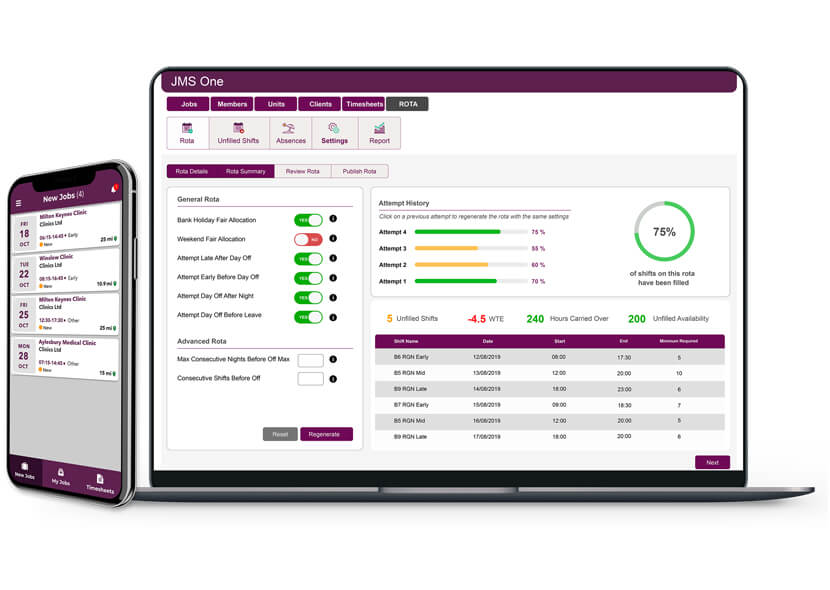 Grow your organisation
by simplifying
One of the best ways to encourage expansion is making sure your processes are efficient.
Our software gives you the perfect platform to grow by letting you manage every element of staffing in one simple system.
Learn More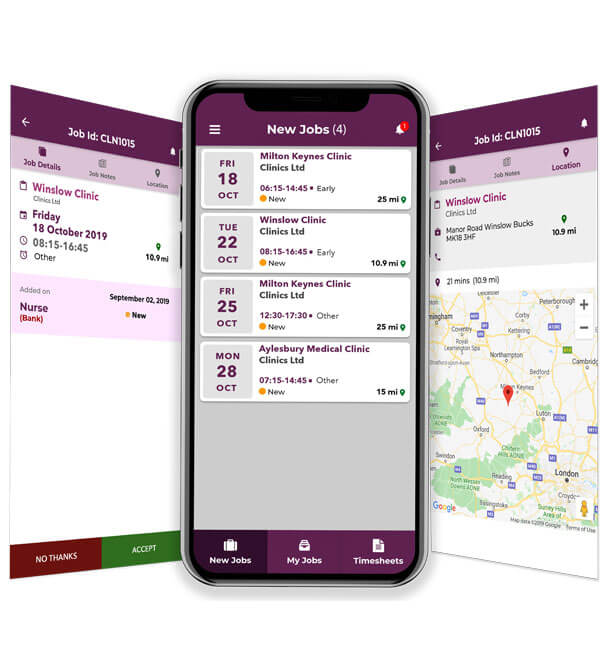 Save valuable time
through automation
Cutting-edge technology is one of JMS One's main areas of focus.
Companies we work with have noticed a big difference in task completion speed since switching to our software.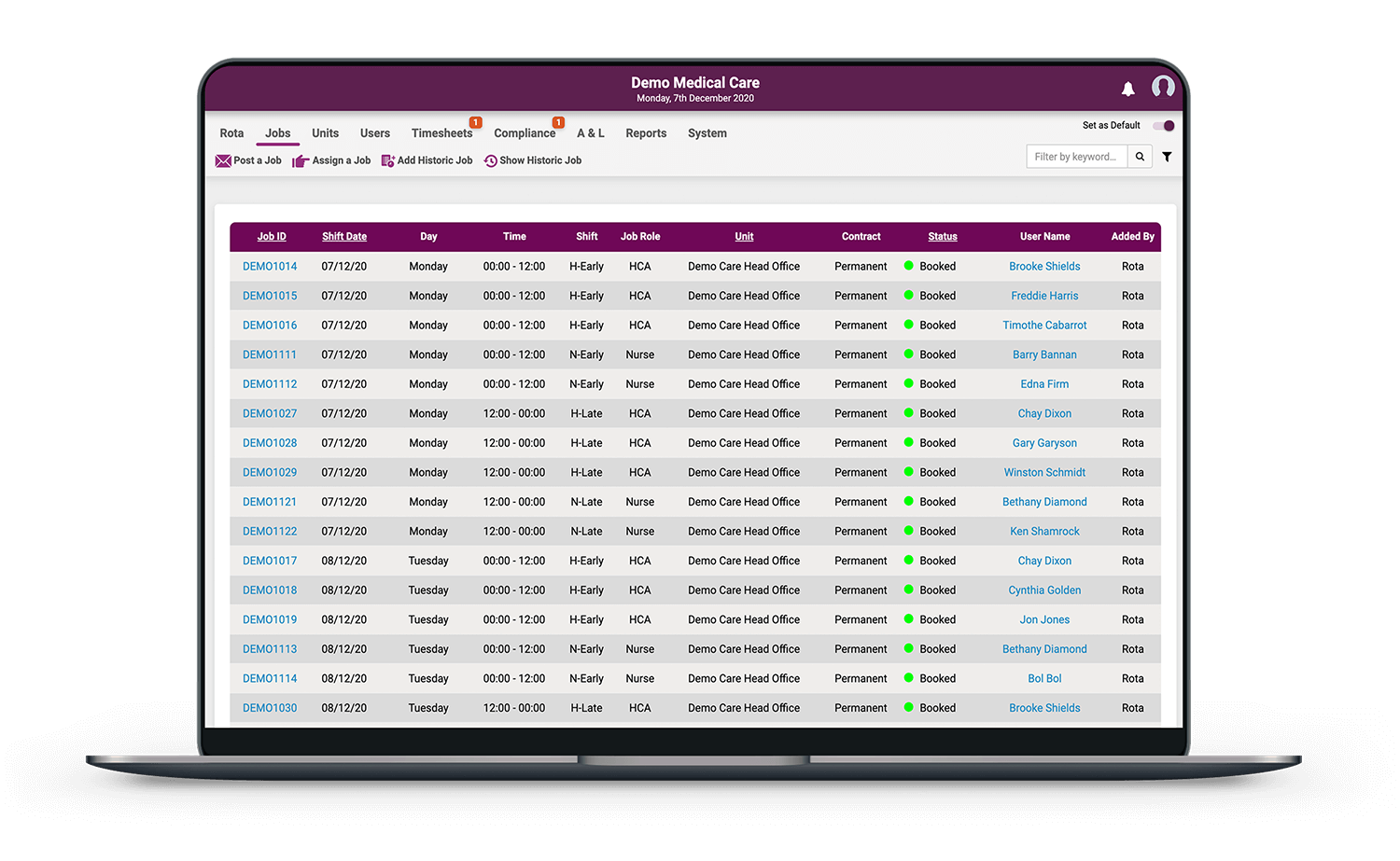 Manage permanent, bank
and agency staff
With 11 fully integrated modules covering every area of workforce management, you can manage all your staff in one place.
For information about each module and the benefits of our software, click here.