Recruitment
We know recruitment is a time-consuming part of every organisation's operations, so we've designed our recruitment module to solve this challenge
With its applicant-driven and paperless approach, this tool allows the candidate to enter information, so the reviewer can accept, reject or query it.
The applicant interface also features a built-in progress tracker, so the candidate can stay up to date on their application.

Rota & Scheduling
Organising permanent staff shifts doesn't need to be labour-intensive with our automated rota module.
Powered by sophisticated AI algorithms, this module calculates the optimal shift combinations based on your staffing levels, giving you the best rota possible in four simple steps.
Uncovered shifts from the rota can be easily and effectively covered using the JMS One booking module and mobile app.

Absence & Leave
Our personal lives can be unpredictable, so absence and leave management needs to be flexible.
You can customise this module to suit your organisation, with permanent staff able to use the mobile app to request time off.
Any approved leave will automatically update the rota.

Time & Attendance
Clocking in and out are essential parts of every shift worker's day, so it needs to be quick, simple and straightforward.
Our intuitive app interface makes it easy to do this, with all attendance data feeding automatically into staff timesheets.
When it comes to timesheet reviews, you'll be able to see reports on specific shifts or simply bulk-validate as many timesheets as you need to.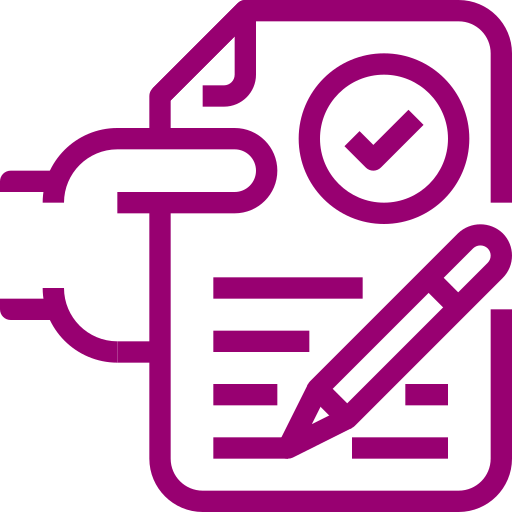 Training & Compliance
Similar to the recruitment module, we take a user-driven paperless approach to training and compliance management.
This means your staff will be able to enter and update their training and compliance documentation, which can then be reviewed and validated by administrative or management staff.
DBS and NMC pin checks are standard for this module.

Vacancy Booking
If you need to fill shifts on short notice, you need to be able to rely on a flexible and responsive vacancy booking module.
With JMS One, you can customise your vacancy bookings to choose which staff are notified about specific jobs and set up rules to automatically repost cancelled shifts.
Agency Management
Managing and controlling agency shifts can be challenging for budgets.
Through the JMS One agency management module, you'll be able to manage shift booking across different agencies, managing compliance, timesheet management and invoicing.
Vacant shifts from the rota can be easily cascaded from permanent staff to bank or agency staff, automatically updating the rota once a shift is covered.
Payroll Connect
JMS One is versatile and flexible enough to easily integrate with other payroll systems, passing data from the timesheet and rota modules to ensure accurate and up-to-date payroll information.
This module comes with slick reporting capabilities to enable tracking and analysis of your payroll costs.

JMS One App
Modern workforces need modern tools, so we've designed the mobile app to be completely intuitive and fully integrated with all JMS One modules.
Your staff will be able to update their training and compliance information, shift availability and absence.
Notifications are built into the app, to keep staff updated on jobs, leave and other areas, depending on your organisation's needs.